Introduction
Ayurveda has been one of the most sought out medical choice nowadays. Due to lack of harmful side effects, better availability & improved accessibility to medicinal preparations. In olden days, there was limited accessibility due to traditional method of dispensing medicines.  But after the advent of technology, the medicines are available in more palatable form.
Capsules containing medicinal herbs, herbal tonics & liniments for external application are some examples. This improved the acceptance of Ayurvedic medicine among the public & made more people to adopt this treatment system.
Medicines in ayurveda – ancient & modern
In olden days, Ayurvedic physicians followed traditional method of medicine manufacture. So when a patient consults them, they grab the garden fresh herbs & squeeze the juice or make into a paste or make a decoction, based on the requirement of the disease condition.
Diabetes is a common life style disorder these days. To be more precise, the changing dietary habits & inactive lifestyles, consumption of high calorie fast foods like pizzas, burgers, all contributes to the early onset of this disease condition.
As per the studies, there is never a decrease in the incidence of diabetes in near future. The forecast figures are alarming.  This is very distressing & needs quick action.
Ayurveda stresses on systematic way of tackling diabetes. With due consideration of nature of the disease, chronicity of the disease, age of the patient & the seasonal variation.
The medicines are also selected based on the above factors with accordance with the strength of the patient, the constitution of the patient's body, the digestive capacity of the patient. All these gives a structured or in detail knowledge of the treatment to be adopted.
There isn't a single medicine for diabetes, there are medicines given in combination found to be effective in subsequent stages of the disease manifestation.
There are lots of potential anti diabetic herbs found very effective both as preventive & in curative aspect. Most people intake such herbs in the form of diet or drinks if they have chances of disease incidence, either hereditary or through their excessive sweet consumption.
Turmeric, ginger, cinnamon, fenugreek , gooseberry, Some of the best medicines are kashaya or decoctions made from medicinal plants or minerals. These kashayas contain not only medicinal plants, purified metals & minerals. The kashayas are prescribed under strict supervision depending upon the type of the patient, disease chronicity, seasonal variation, etc.
There are lot of rules & regulation to be followed when administering such medicines. It also varies from patient to patient. It is known as pathya- apathya. Some of the foods will be contradictory to the treatment or some may interrupt the action of the medicine. So such diet or activities are to be avoided for better relief. An expert physician is very inevitable in choosing & advising patients regarding the entire treatment procedure.
Common kashayas & other medicines
The best medicine for diabetes in Ayurveda is said to be turmeric & Indian gooseberry. This is mentioned in the Astanga Hridaya text book in the context of introducing best medicines for diseases (agryoushadhas) Decoction can be prepared with these2 herbs or medicated water can be prepared. The choice of treatment greatly depends upon the condition of the disease & the patient's constitution.
Some of the effective kashayas are Nisha katakadhi kashaya(sahasra yogam). As the name suggests, the main ingredient being turmeric, clearing nut,Gymnema, veteveria etc. These herbs are boiled, reduced & filtered.  These are well known for regulating the blood glucose levels & blood purifier. This medicine is practically very effective in prediabetic, chronic diabetic cases, diabetic complications like neuritis. This medicine is also available in tablet forms in the market.
Kataka khadiradi kashaya –
This kashaya is also very effective remedy for diabetes & obesity reduction. It contains mainly clearing nut, Acacia catechu,turmeric etc. The powdered herbs are boiled, reduced & filtered. It is highly recommended in complications of diabetes too.
Vidangarajanyadi kashaya –
The medicine is highly recommended in chronic diabetes; it is anti – helminthic in action. If used in excess, it can cause gastric irritation. Depending upon the dosha predominance in subsequent stages of diabetes, the medicine also varies. Choornas or medicated powders found to be effective are Thriphala-lohadi  for internal use & considered very effective in Diabetes (chakradutta)
Nyagrodhadhi choornam –
Internal use for all types of Diabetes. It is also indicated for nephrological disorders ( kidney related) There are also ghee preparations like dhanwanthara ghritham its indicated internally for Diabetic ulcers & highly recommended for Diabetes.
Tablet- tryushanadi guggulu, this is very effective in diabetes, but has to be carefully administer ed under strict supervision. For diabetic ulcers. Some treatments are also mentioned like preparing medicated oil with eladi ganam. This is very effective for ulcer healing. This is anti microbial, blood purifier.
Then for internal use Aragwadhadhi kashaya is recommended. This very effective in itching & ulcers too. It removes toxins from the blood
The diet should be given with pippalyadi gana. This is stomachic & digestive. Corrects the metabolic disturbances & aids in proper digestion & absorption. Contraindicated foods are very well explained. These are to be avoided by a diabetic patient. The sweets, jaggery, the oily foods, dairy products. These counteract with the medicines & affect the potency of medicines.
Apart from kashayas, there are medicated powders known as choornas for internal as well as external applications. Externally mostly for washing & cleaning unhealed diabetic ulcers. Internally anti diabetic herbal powders are administered along with warm water.
When to take medicines?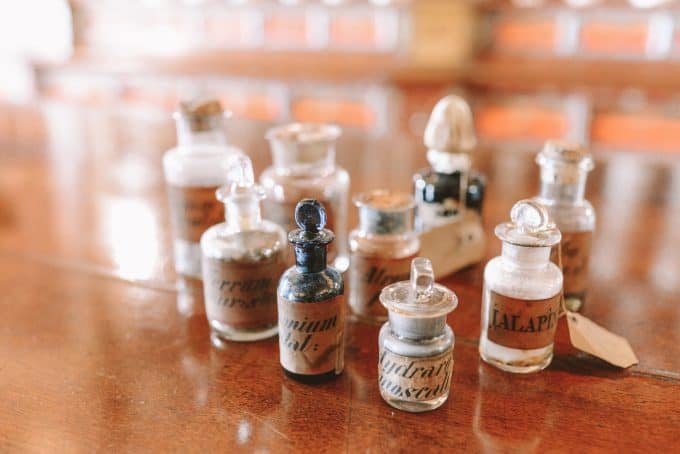 Diabetic treatment differs in different stages.  In primary stages, slight modification in food & lifestyle can bring drastic changes to the body. But if the primary stage is ignored or not taken care of, then it leads to more complications & the treatment becomes complicated or time consuming.
Normally, people are not ready to take treatment in the beginning stages; they keep on neglecting the body symptoms or signs. There are people who are not willing to take  blood tests to assess their blood glucose level. They may reconsider this when they have a fainting episode or something which does not permit them to do their daily activities.
Best medicines are available when you make wise choices. We are the ultimate decision makers. Decision making is very important in Diabetes treatment. From the physician's point of view, the most apt action decides the cure of the disease. Simultaneously, the patient should also be capable enough to seek the medical advice without delay. All these together constitute a better management for diabetes.
Adequate physical activity is mentioned in Ayurveda along with the medical therapies. Different forms of exercise, such as brisk walking & vigorous physical activities. The lean patients' are not advised to do rigorous exercises as they lose their strength & it may aggravate disease.
Medicines along with prescribed diet are mandatory. Complete abstinence from eating sweet or high calorie food is extremely recommended.
Some of the anti diabetic drinks include Ginger water, gooseberry water. These are advised to drink intermittently.
Eating raw fruits is more recommended than drinking juices, because fruits contain more fibre content which is beneficial in diabetic condition.
In Ayurveda, treatment of diabetes is a big topic elaborating many medicinal  preparations & diet regulations. Some of them are not practically used, because of scarcity of the herbs & complexity of the process involved.
Market of ayurveda medicine – bringing uniqueness in medicines
Nowadays, many herbal manufacturing companies are manufacturing their own medicines by choosing from the literature. They also name it. These are more popular among the public. Because of the better marketing & public are made aware of their products through leaflets, or through web.
There is also a market competition existing among different companies that manufacture diabetic medicines. They come up with new products to capture the market.
They also supply free sample medicines during medical camps which are organized by government or other organizations in order to gain public attention. On the positive side they are serving the patients by bringing unique preparations very different from the traditional ones.
Avoid inactivity, oily foods, weight control, sleeping during day can cause metabolic disturbances especially overweight, excessive sleep can aggravate diabetes.
Mental & sexual health in diabetes
So far we have discussed the management of physical derangements in a diabetic patient. The mental attributes also attain profound changes. Sleep & emotional disturbances are predominantly seen, this may also lead to sexual relationship problems.
This is very common complaint among the diabetic patients. Stress adds on top of it, the person becomes short tempered & slowly experiences isolation. But the patient never realizes the underlying diabetes responsible for this mental derangement. If left untreated it can lead to mental disorders of varying degree.
Now let's discuss some best methods to tackle mental issues in Diabetic patients. There are therapies to be done externally with medicated herbs. Some of them in practice are shirodhara- pouring & application of medicated oil in the forehead. The oil is retained in the head for some time. Later it's removed. This can be done along with the ongoing diabetic internal therapies. This is very critical for sleeplessness, reducing stress & improving our senses.
Complications of diabetes & medicine
  Diabetic retinopathy
In severe diabetic cases of more than 5 years, Periodical examination of eye has to be done to prevent or to detect Diabetic retinopathy. If neglected, complete loss of vision occurs. It is termed as Diabetic retinopathy. Washing with thriphala water is commonly done.
Thriphala is a circulatory tonic & have healing effects.  The vision of a diabetic patient deteriorates gradually. By following these eye therapies it can be greatly controlled. Most commonly netra dhara is performed. It nourishes the retinal blood vessels & improves vision.
Anjana is the procedure of applying ointment in eyes. Aschyothana is instilling drops in eye. Either of these are selecting according to the disease & the patient. (https://www.astangayurveda.com/diabetic-retinopathy-ayurvedic-treatment/)
Medicine for diabetic nephropathy
In 40% of the diabetic patients, Nephropathy or kidney related complications are found. If not treated properly, kidney failure occurs. Usually, high albumin in urine is seen in patients. In this case, punarnavadi kashaya is found to be effective. It is diuretic & nephrotonic by eliminating the deposited waste in the blood. Tablets like Chandraprabha vati are also administered.
Medicine – diabetic nephropathy
As the time progresses, the diabetic patients develops neuropathy which involves impaired sensation, pain, tingling or burning in arms, legs. Erectile dysfunction, dry vaginas are associated with this. If the diabetic person is over 40 years, he is very prone to develop diabetic neuropathy.
Some of the common remedies are castor oil- Its best for local external application in feet or in affected areas. Ginger drink is an amazing option, it relieves indigestion & it's a neural tonic. Fennel seeds can also be taken by boiling in water; it improves metabolism & it is nervine.
Ashwagandha is advised to relieve neurological disorders & improves the overall wellbeing of the body. (https://nirogam.com/causes-neuropathy-diabetes-patients/)
Experts opine that the complications of diabetes are more severe than the disease itself. In long term it causes multi system damage.
An integrated approach is sometimes employed by incorporating western medical systems with Ayurveda. This methodology yields good results.
Role of yoga & meditation as a medicine
Yoga also forms an integral part of treatment. Pranayama is very effective in neuropathies & retinopathies. It improves the blood flow to nerves & the retinal blood vessels. Various forward bending yogic postures like Paschimottaanasana have remarkable effects. Practicing yoga on a daily basis rejuvenates the cells. It has impact on body & mind.
Meditation of any kind is also equally important to practice.  Mental instability can be corrected by bringing equilibrium. It's also a one stop solution for stress, behavioral disturbances associated with diabetes.
Conclusion
Practical applications of the potential diabetic medicines are described in detail. Followed by the management of diabetes complications. Here in diabetes, complications are to be dealt with much caution than the disease itself.
Reference
Accessed on 12/Dec/2019
Accessed on 13/Dec/2019
Latest posts by Dr Sharon Baisil MD
(see all)