Life with diabetes is often challenging, and it requires a lot of management. But you know what can also be a little arduous? Having to decide a present for someone who has diabetes.
You would have to consider and think about the many restrictions that they abide too. Now isn't that a herculean task? Well, you might be wondering –
What are the best gifts for a person with diabetes?
We are here to answer this question. Be it your family member, friends, colleague, etc.; we have 15 useful products that you can gift to a diabetic individual.
So without any more ado, let us get started on today's topic!
What are the best gifts for a person with diabetes? 15 useful products:
Diabetes is a metabolic and chronic health condition that affects the overall body. It is crucial to maintain a healthy body, normal weight, healthy and safe blood sugar levels, etc., to keep all faculties safe, functional, and free from any harm.
When it comes to selecting presents for diabetes, then it can be a real challenge.
Here we are to help you with this task and make it easier. We have listed down 15 useful products that you can gift to a diabetic person:
Fitness Tracker
Not just because the FitBit is on-trend now, but also because it works only as well as it is reputed. It helps keep yourself motivated to work towards fitness and keep track of your overall exercises.
This will be a great gift as the calorie counter, fitness tracker, steps walked indicator, etc., will motivate them to work towards shedding some calories or taking into account their health and wellness. This is very crucial for diabetics, and the fitness tracker bands are an incentive towards working to lose some calories.
You can look up many fitness bands, models, features, etc.; they are also available in a variety of price ranges, styles, etc.
Maintaining a fit and active body with a normal healthy body weight is essential for a diabetic person.
You can check the price of Fitbit in Amazon, by clicking here
Yoga and fitness kit
Exercising becomes a lifestyle essential for diabetics. It is great to have the complete workout set to feel inspired.
You can gift your family member, friend, colleague, etc., with a fitness and yoga kit. They usually consist of yoga mats, fitness trackers, workout equipment, instructional manuals, videos to follow, etc.
You can even buy them a gym membership! What better way to show that you care for their health! It is even better if you are into gym already, you can both accompany each other and stay motivated.
These can help the person get up and use these amazing gifts and start maintaining the body! It will lead to a healthy lifestyle and will also boost activity and immunity.
You can check the price of Yoga and Fitness Kit in Amazon, by clicking here
Diabetes Books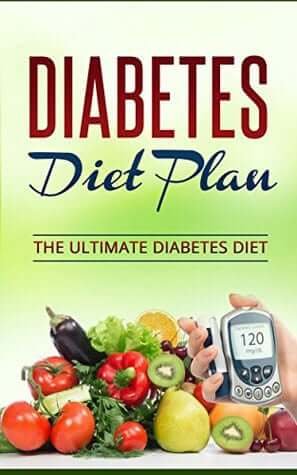 What can be of better assistance than a literal guide book? This can also be an option when you are confused about what to gift someone who has diabetes.
There are an abundant number of helpful books out there that focus on a diabetic person's health and well-being. Some of them include:
Think like a Pancreas – Click to view price in Amazon
Eat out, Eat Well
Sugar Surfing
Yoga for Diabetes
Bright spots and landmines
Know your Number, Outlive your Diabetes
The book of Better
These books guide towards framing a healthy everyday routine and avoiding any harm to one's blood sugar levels.
Books are a great gift; they are efficient, helpful, a resource forever, and not too heavy on your pockets.
Footwear and care products
With the onset of diabetes, one starts to experience a lot of changes in health. These may be the symptoms of their diabetic conditions.
A very common discomfort that occurs with diabetes is foot-related injuries, pains, etc. It is recommended by doctors to keep their feet careful and nourished.
There are a lot of diabetes-specific socks and shoes that are designed, especially for diabetic individuals. They provide protection and also comfort to the feet and keep them away from injury.
Diabetic footwear is therapeutic, as well. There are many varieties, products, sizes, prices, styles, etc., to choose from.
Click here to view the best diabetic footwears in Amazon
Foot creams and lotions
Just as wearing proper foot wear is necessary for diabetic patients to keep their feet safe, it is also required to provide nourishment to keep away possible risks.
Diabetic individuals often complain about dried feet, callous, cracks in the heels, soreness, aches, etc. These can be treated with the help of many medicinal ointments.
There are particular brands that produce lotions that provide the right hydration and keep the feet healthy. These products can be gifted individually or as a kit to someone with diabetes.
Tea
With restrictions on many food items, one can miss out on the daily goodness and fun of drinks, juices, etc. Tea, especially some particular varieties and types, are very good for the management of diabetes.
Tea types such as:
Green tea
Black tea
Lemon ginger tea
Chamomile tea
Moringa tea
Hibiscus tea
Cinnamon enriched tea
Etc. have great refreshing tastes as well as benefits on the health of a diabetic person.
They can be taken in place of soft drinks, sweetened juices, etc.; there are many teas, especially curated, to suit one's diabetic health.
Workout gear
Just as a fitness band or yoga mat can motivate one to start working out, so can some workout gear.
There is an abundance of styles available when it comes to workout gears. Fitness-specific t-shirts, vests, shorts, stretchy trousers, shoes, etc., can also be great gifts to get someone started into fitness.
Diabetes awareness Jewelry
Want to gift something precious as well as useful? Well, have you thought about diabetes awareness jewelry?
Many brands design jewelry – bracelets, wristlets, anklets, etc., with special messages engraved for diabetics. They are inspiring and also accessorizing.
These jewelry pieces are also very practical. Many times in food centers, restaurants, etc., one can enjoy diabetic-specific food and drinks. It is most useful at a drinks bar where one can be identified as a diabetic and served accordingly.
Journals
Keeping track of your routine or making a new one, a journal can always come in handy.
You can gift a journal to someone with diabetes. It can be used to track one's daily sugar intake, blood sugar levels after meals, medicinal references or remarks, calories consumed or lost, etc.
These can be used to draw up meal plans and diabetic diet charts. One can also note down the reactions they have to various foods and accordingly consume or avoid certain items.
It is also a great way to channelize one's stresses and thoughts. All in all, a journal is very useful.
Homemade gifts
Wanting to show your friends and family your love and care? Homemade gifts have always been a winner there!
There is a myriad of gifts that you can make yourself. Here are some ideas:
A knitted sweater
A scrapbook
An album
A music or video-tape
A painting
A car or a letter
Etc.
These gifts always show some extra love and effort. They are easy to make and also an option if you are looking for inexpensive options.
Diabetes Recipe books
Food is a deal to pay the utmost heed to when it comes to being diabetic. There are a ton of food items to avoid and a ton to include!
Well, a diabetes-specific recipe book is among the best things you can gift to someone with sugar issues. It helps to open up the food choices for them and also guide them step by step.
There are very many options to choose from, and they are often very cheap.
The most popular one is Diabetic Cookbook and Meal Plan – Click to check the price in Amazon
Insulin Cooler bags
Most often, patients who have diabetes have to carry around many medicines and their everyday insulin supplies wherever they go.
It is crucial to carry these around in total safety. You can gift them an insulin cooler bag that is a stylish looking bag with all the compartments to hold the supplies.
Be it insulin pens, thermo gels, lancets, test strip containers, etc.; all can be kept organized and protected.
An appointment with a doctor
Medical checkups are a must for diabetics to make sure that they are healthy, and the symptoms of it aren't affecting other parts and functions of the body.
An appointment with a good doctor, medical team, or dietician can be a very thoughtful step. They can guide them well and also advise on many matters to keep them safe and healthy.
Compression socks
Well, as we mentioned previously, diabetic are prone to food-related issues. They may even suffer from neuropathy in the feet.
It can be very painful and even dangerous for feet health. Compression socks are mainly designed for diabetics to provide support and protection against feet discomforts.
There are various sock types, lengths, paddings, cushions, etc., available to choose from.
A charity
A donation to an institution, be it for children, aged, sick, etc., can be a gift to humanity. It is above all kinds of materialistic gifts.
You can donate in the name of your family, friends, etc., and make the day a lot more special for them as well as the unprivileged.
There are innumerable organizations that work towards various domains of well-being. There are also many that aim at diabetic relief. A donation and the contentment of it can go a long way.
References